Here's Why You Need a FlexSafe+
Where do you put your valuables when you go for a swim?

Do you like traveling, cruising, going on excursions, visiting the water park, or enjoying any outdoor activities?

Do you have valuables in your home, office, or dorm room but don't have a safe?


TWO SIZES AVAILABLE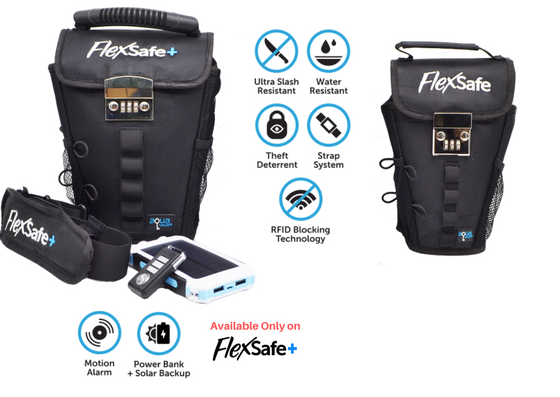 DESIGNED WITH FIVE DIFFERENT LAYERS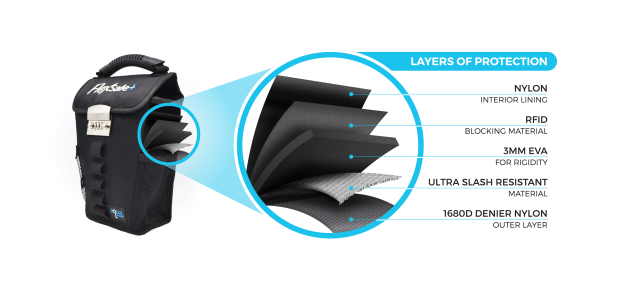 NO ONE IS STEALING YOUR VALUABLES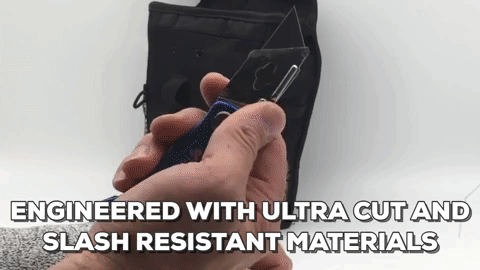 SIMPLY LOCK FLEXSAFE TO ANY FIXED OBJECT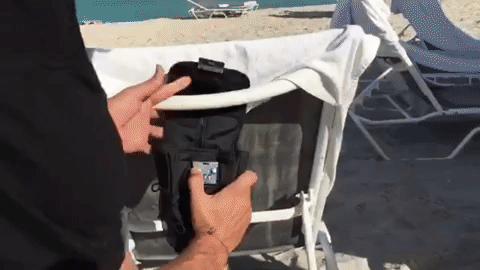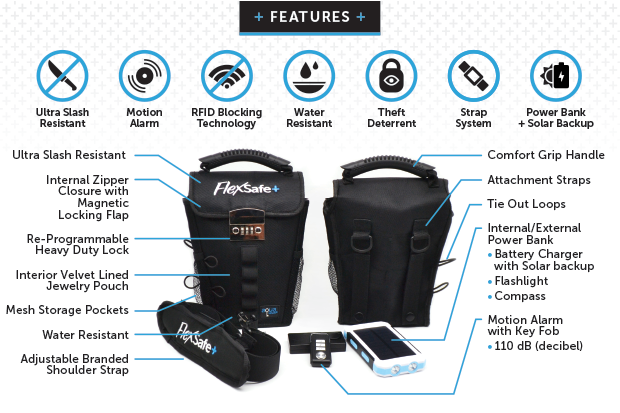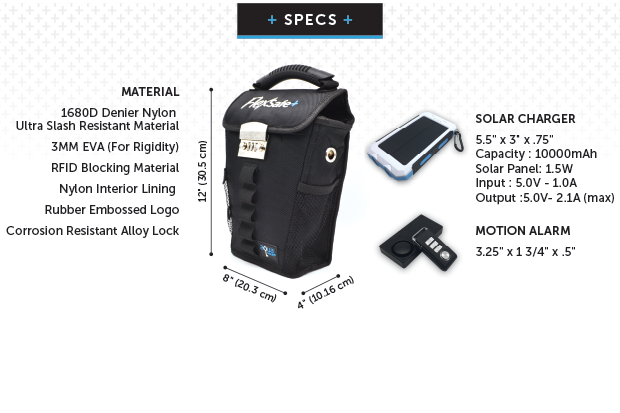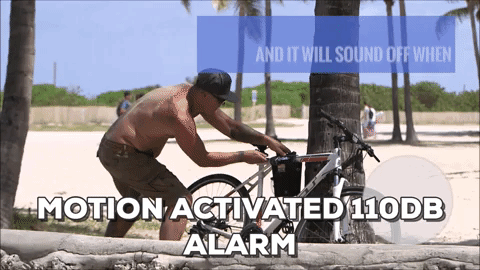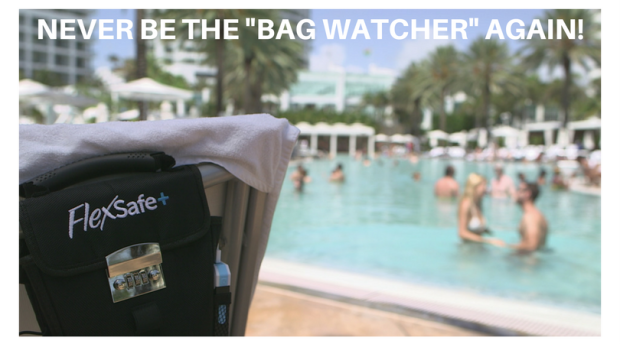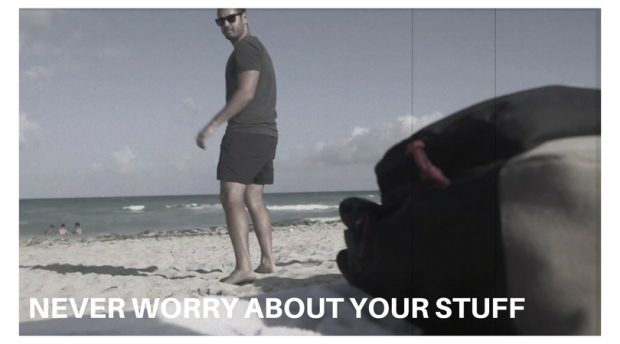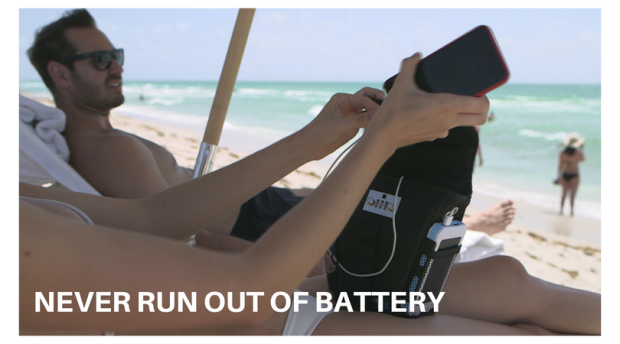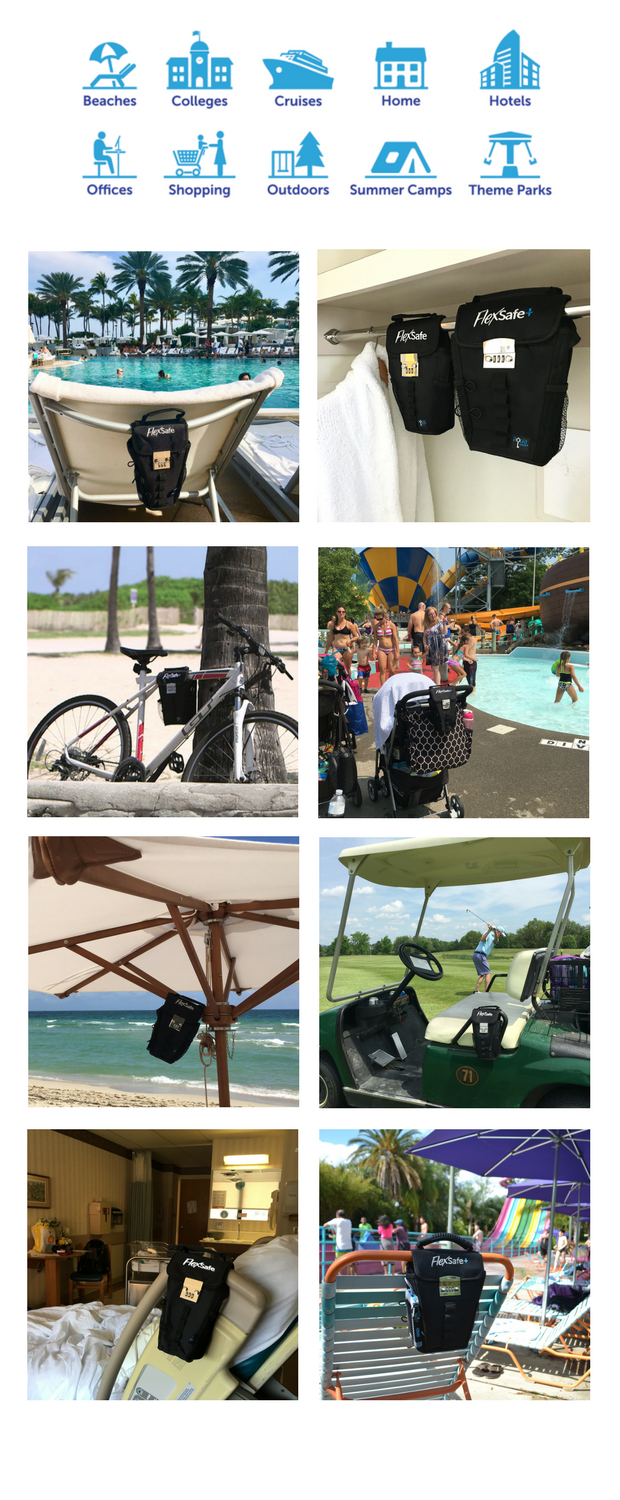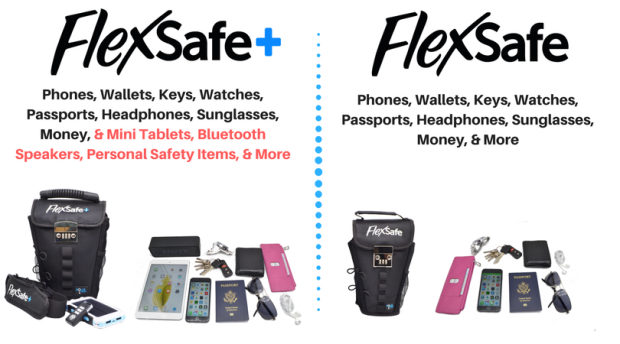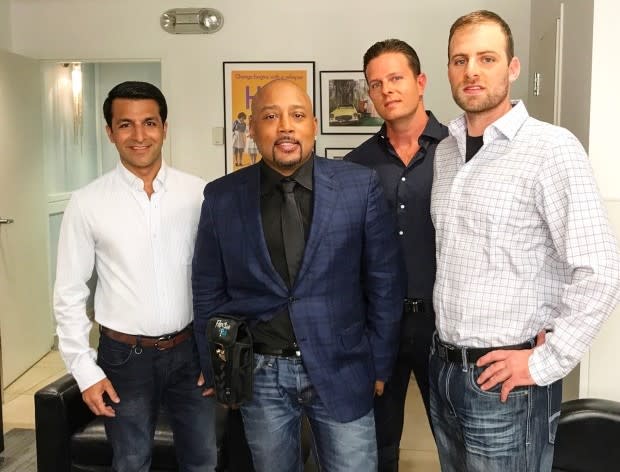 Our story
We were three college buddies just staying in South Beach over the weekend for a friend's wedding. Our first day down at the hotel pool started off amazing. Not a cloud in the sky, the margaritas were flowing and the music was just right. After a few drinks, we decided to hop in the pool and go for a quick swim. Without hesitation, we took our valuables and put them in our shoes which we then tucked under our lounge chairs. Although we were a little concerned, we figured what are the chances that someone is going to steal our stuff. It's a gamble that everyone takes and has accepted as a common concern. Even though we were continuously watching our lounge chairs and thought we always had at least once person monitoring our stuff, when we came back, everything was gone.
It was very simple, we became victims to a crime that happens every single day at beaches and pools around the world. Why there has never been a solution to this problem was simply mind-blowing to us. After the police reports, dealing with hotel security, watching everyone else have fun in the sun while we sat there and blamed ourselves for being so naive and getting robbed, the idea came to us for creating a portable safe that attaches to your lounge chair. Fast forward a few years after we invented our first product and realized how successful it became, we decided to challenge ourselves and create the BEST Portable Safe you have ever seen.
We spent years looking for the right materials and assembling the best factories to help create our vision. At this point, all the preparation has been done and now all we need is you. With your help, we can bring our vision to life and deliver a product that so many people around the world have asked for and can benefit from. We can't think of a single person that cannot use this product in some way, shape or form. Please help us bring this creation to life and we promise you will see a product that absolutely blows your mind.
After years of research and preparation, we are finally ready to introduce our Newest Generation of Portable Safes exclusively to you guys in the Crowd Funding Community!
A Few Words From Our Favorite Shark & Partner, Daymond John

We're offering some Amazing Perks! Be sure to get in early to snag yourself a nice discount on our Early bird specials! We are throwing in one of our 100% waterproof phone pouches (take video and pics under water) along with a navy blue branded snap back hat with EVERY PLEDGE!
Our Shark Tank partner, Daymond John, will be hooking it up for the first 20 backers with a signed FlexSafe + . Next up, non-early bird prices for our regular size FlexSafe or the larger FlexSafe + that has additional features (i.e. motion sensor alarm & solar charger)
We need to hit our goal in order to begin production. Being that we have created portable safes for several years now, we are very comfortable with the process and what needs to be done. We've spent years sourcing the best materials and finding the most qualified teams to assemble our vision for the best Portable Safe you have EVER seen. We have all factories waiting on standby and as soon as we hit our goal, we'll give them the green light and production immediately begins.
After years of research and preparation we are finally ready to introduce our Newest Generation of Portable Safes exclusively to the Crowd Funding Community!
Special Gifts Included in Every Pledge ($40 Value)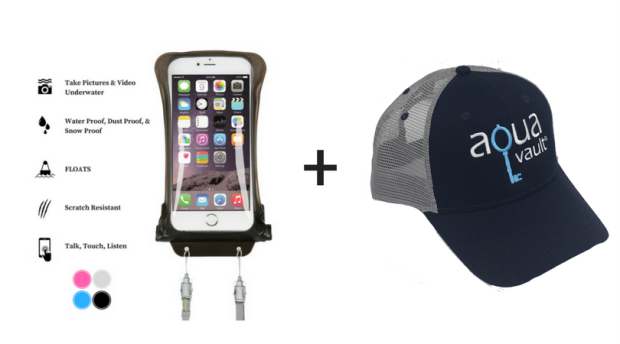 All products are shipped from the U.S
For most orders, we use FEDEX & USPS.
All shipments will receive a tracking number
International shipments may require additional duties and taxes
We Manufacture and Ship Products Everyday. So Chances Are We Will Deliver Early!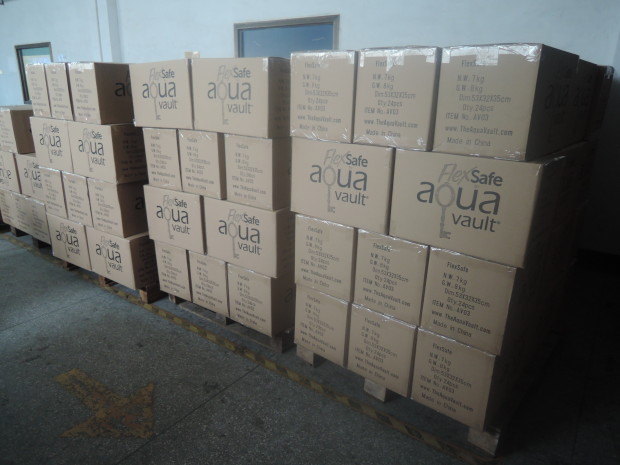 PROJECT TIMELINE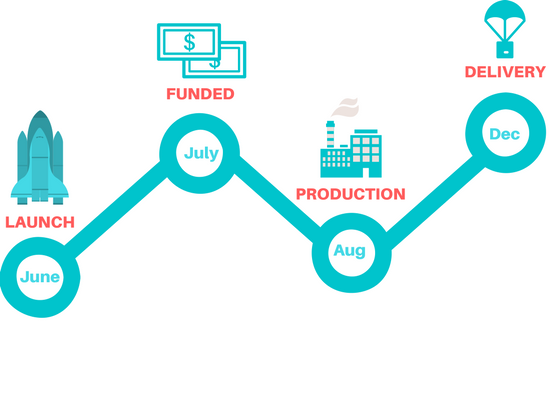 FAQ'S
What can fit in the FlexSafe+? iPad mini, Personal safety weapons, phones, wallets, keys, sunglasses, go pros, portable speakers and more.
Is this TSA approved? - Yes
Can I reset my combination?- Yes, you can set it as many times as you'd like.
Is it just a solar charger?- No, It's even better. It's a battery powered charger with a solar power addition. This way if it's a cloudy day, you can still charge your electronic devices.
How do I set the motion alarm?- Every FlexSafe + will come with a remote key fob that activates and deactivates the motion alarm with the click of a button.
How sensitive is the motion alarm?- You have the ability to set the level of sensitivity to your preference.
Is this thing really cut resistant?- It sure is! Take whatever knives and blades you want to it and good luck getting in. You've never seen a material this tough!
How does it block RFID scanners? We have the RFID blocker woven between the layers. You don't have to worry about your credit cards begin scanned.
Where do I put the FlexSafe+ in my dorm room? Attach it to your closet rod and hide it between your clothes
WHAT are the most common uses for the FlexSafe+? lounge chair, closet rod, bike, golf cart, boat railing, stroller, ATV, beach umbrella, bench, bed frame and many more.
WHERE are the most common place to use the FlexSafe+? beach, pool, water park, cruise ship, theme park, golf course, hotel room, house, office and anywhere you travel to.
What are the dimensions of the FlexSafe +? 12"x 8"x 4"
What are the dimensions for the FlexSafe? 9"x 5.5"x 2.5"