ZUS Smart Tire Safety Monitor (Short Version)
from
Nonda
on
Vimeo

Underinflated tires are hard to detect with the naked eye. Can you tell which tire is underinflated just by looking?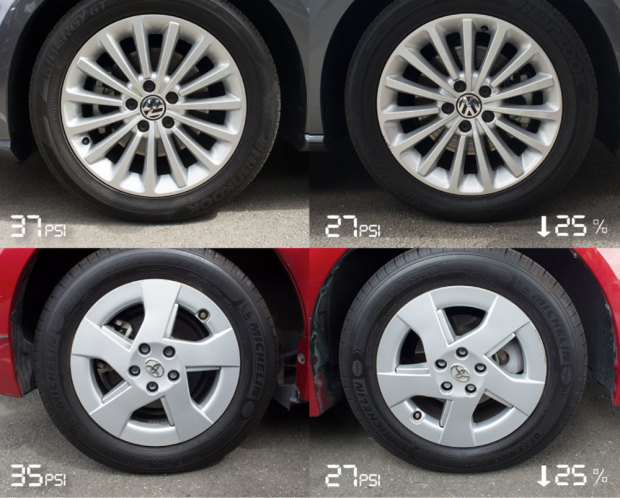 The Dangerous Facts About Underinflated Tires: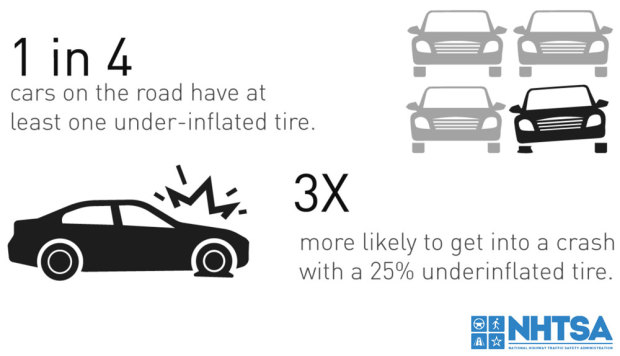 Meet the ZUS Smart Tire Safety Monitor. With ZUS, you no longer have to guess what's wrong with your tires. View individual tire pressure data directly on your smartphone for a safer drive and improved gas mileage. Powered by an intelligent algorithm, ZUS warns you of any slow leaksbefore they become a serious problem. It's perfect for your 4-wheel drive or pickup truck.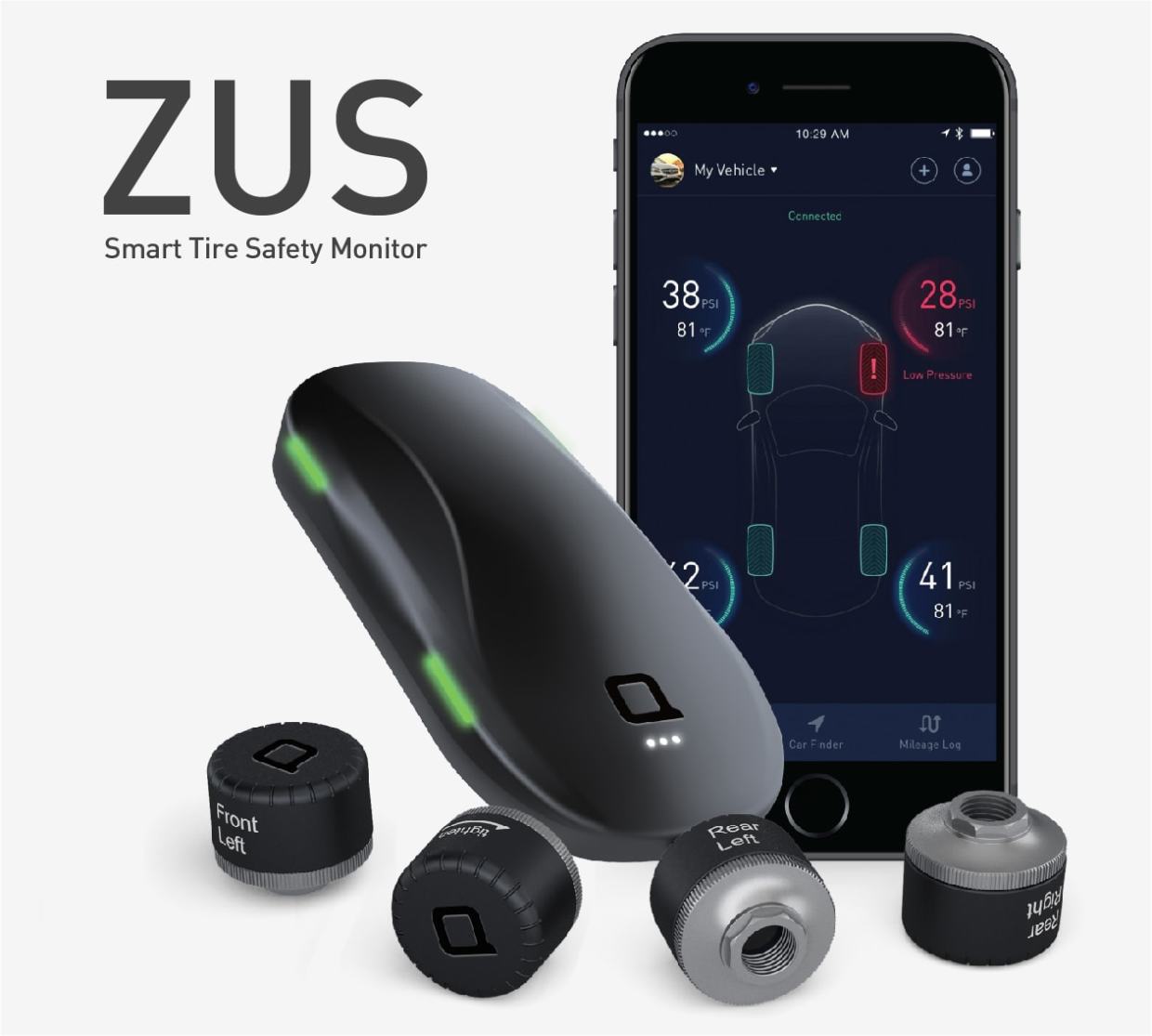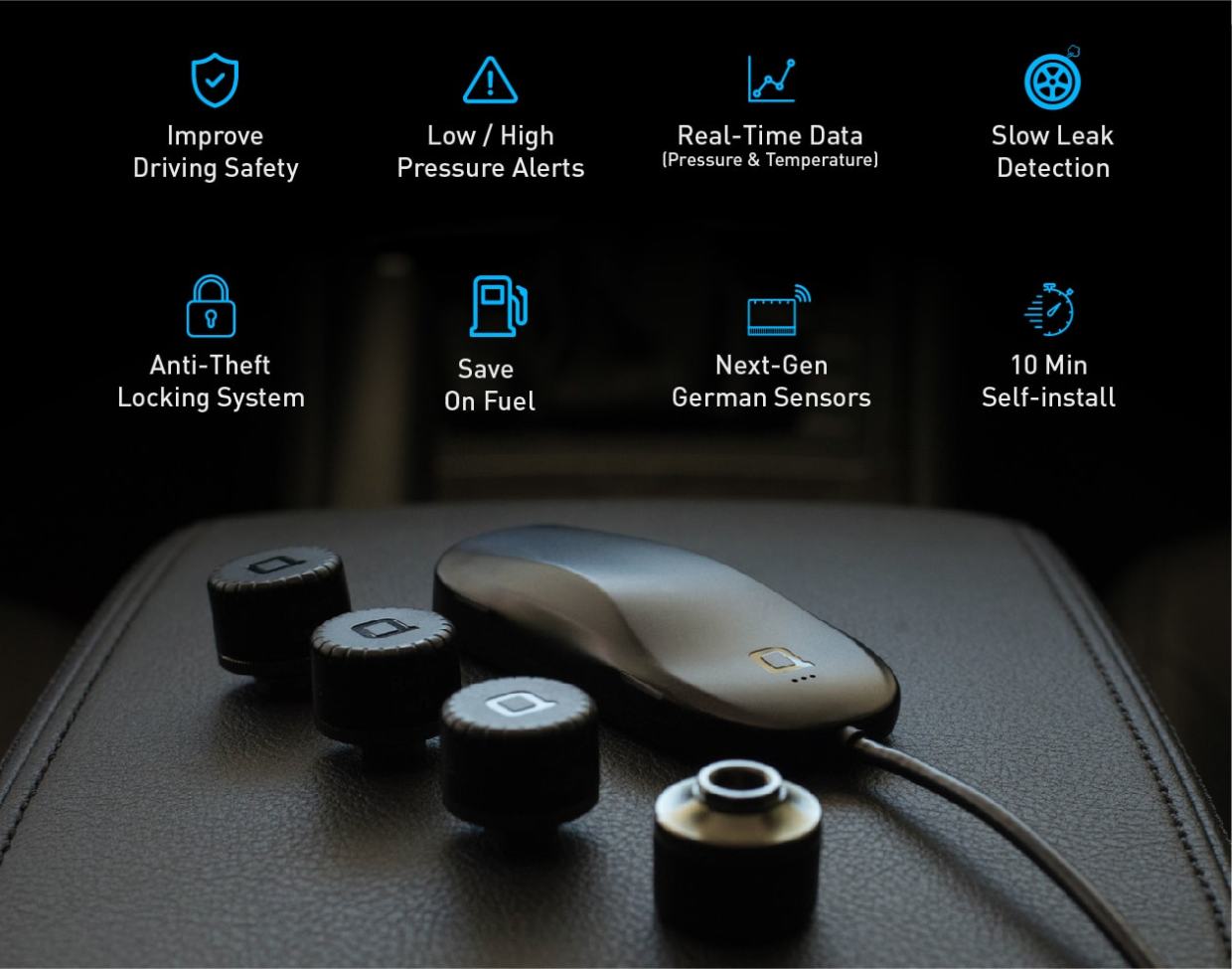 Top auto vlogger, Chris Fix, takes the ZUS Smart Tire Safety Monitor for a spin. Click to start watching.
All our products undergo rigorous testing before release, including several rounds of Beta testing. Here are comments from some of our Beta testers.






A set of 4 sensors, one for each tire, detects tire temperature and pressure data in real-time.
Data passes wirelessly through the in-car receiver and instantly appears on the ZUS app through Bluetooth. The receiver will blink and sound off an alarm whenever an issue is detected.
View individual tire pressures (as PSI/kPa/Bar) and temperatures (°F/°C) directly on your smartphone. Get app notifications whenever things look abnormal.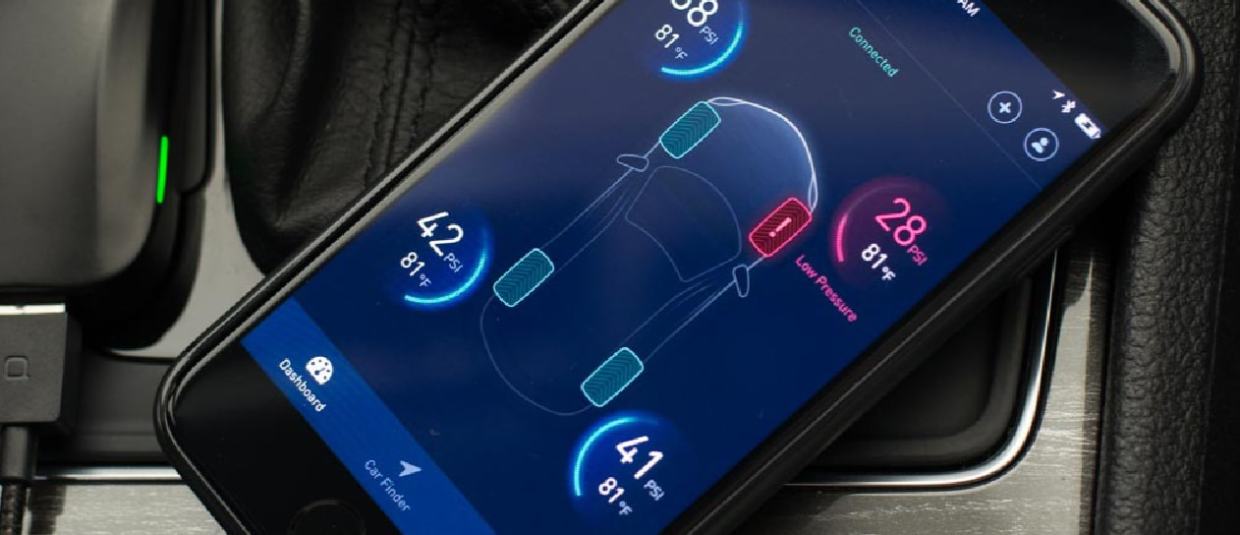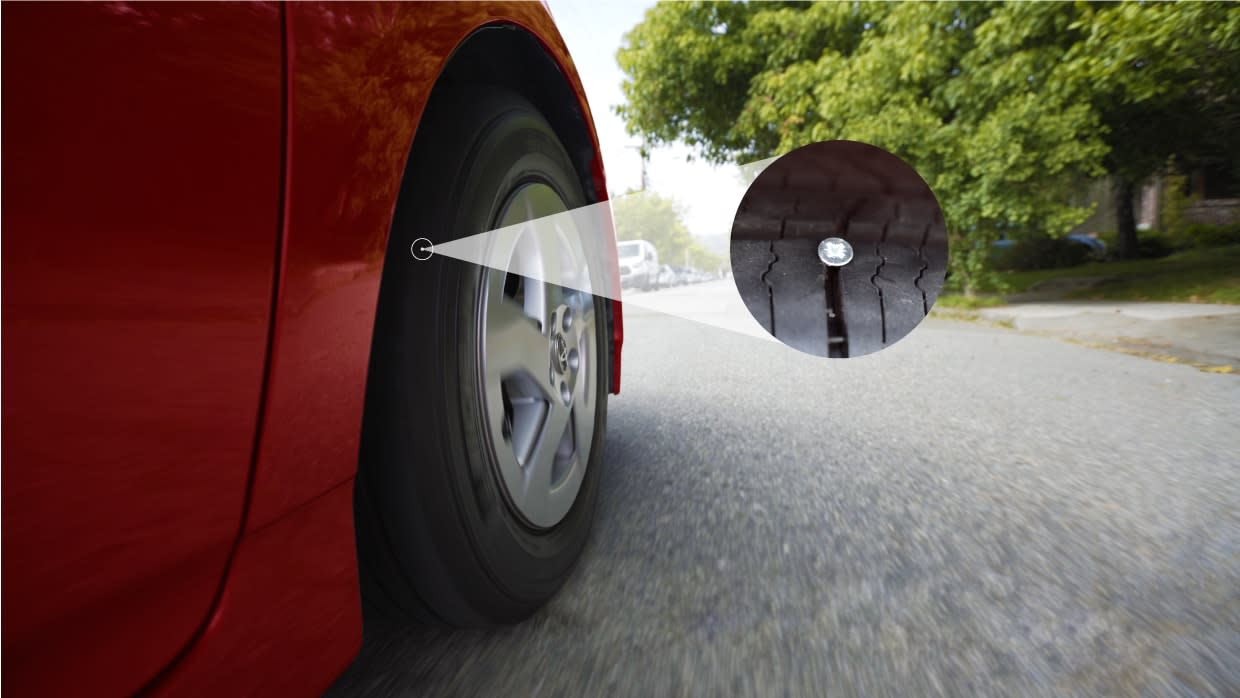 Why Slow Leaks Are Hard to Detect
Slow leaks caused by tire punctures from screws are hard to detect because the leakage rate is often too low (i.e. ~0.1% PSI per hour). Also, natural pressure fluctuations that occur due to temperature changes during the day can mask any slow leaks.
How Our Product Can Detect Slow Leaks
The ZUS app stores both tire temperature and pressure history, allowing our proprietary AccurateTemp Algorithm to normalize temperature fluctuations throughout the day, so that you can see accurate tire pressure changes. In this way, you can tell whether your tires are leaking slowly or not.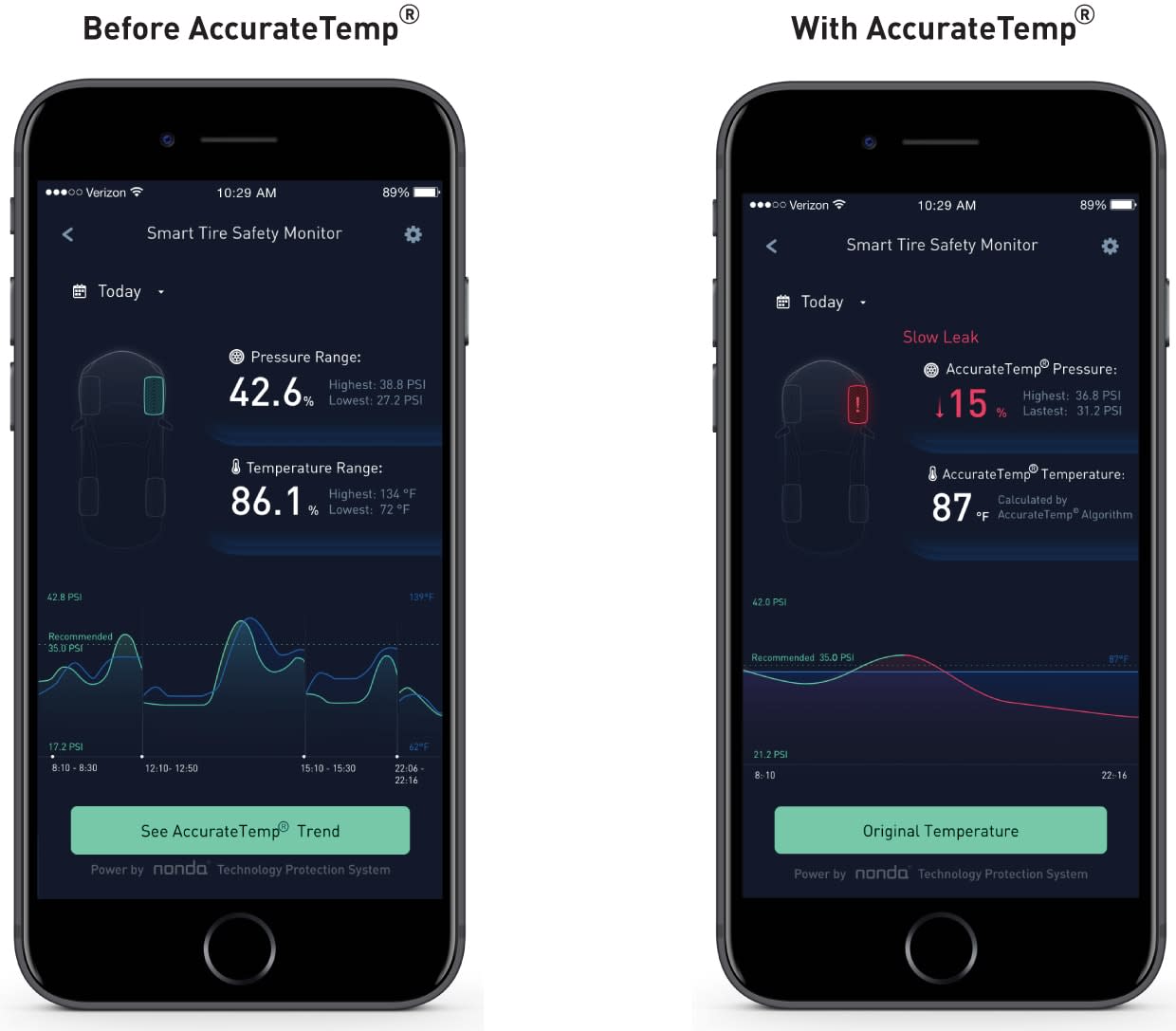 With only 3 installation steps, take ZUS with you on your next trip and install it on your rental car in just 10 minutes - a small investment in exchange for yours and your family's safety while on the road.


Underinflated tires cause your fuel consumption to go up. Easily put more money back into your pocket by keeping your tires properly inflated. The ZUS app lets you know when your tire pressure is low.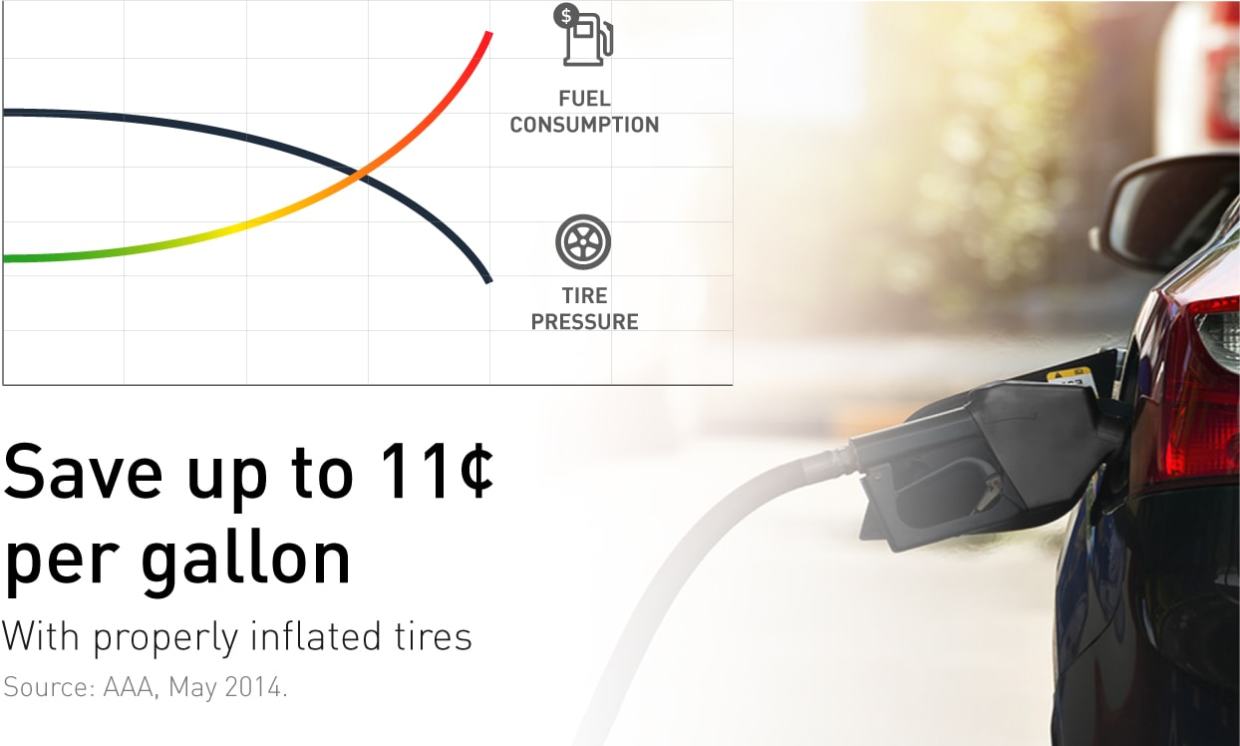 Keep sensors secured with our locking kit, a set of 4 locking nuts, which locks your sensor in place to prevent your sensors from being easily unscrewed by strangers. This locking system also keeps your sensors tightly fastened when going off-roading. Included free of charge.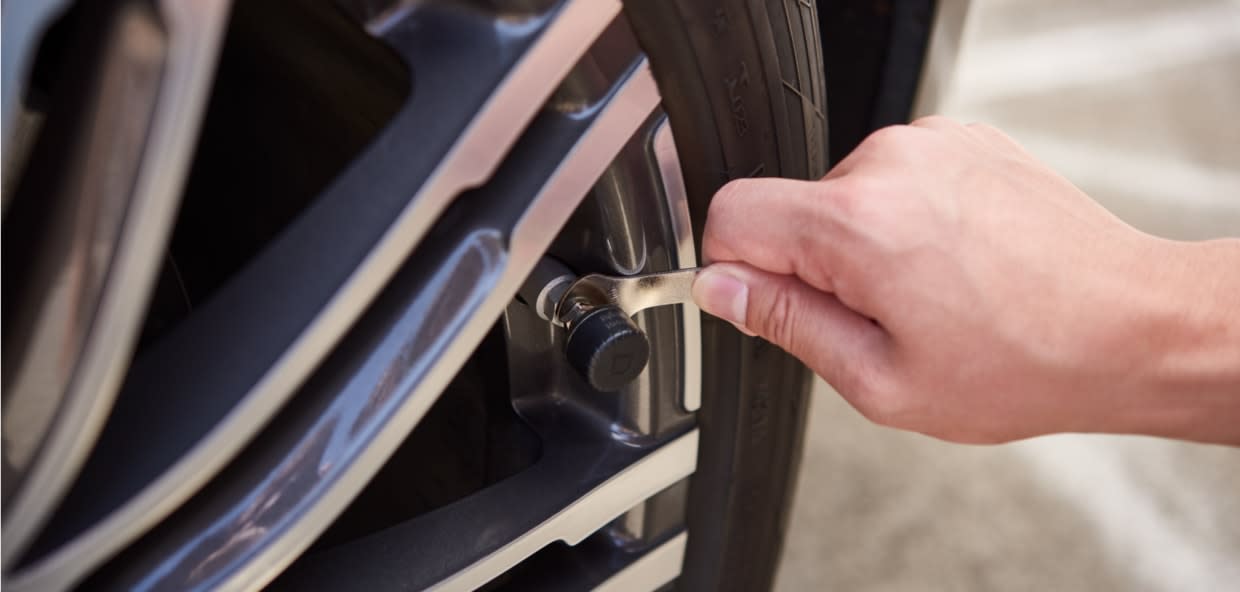 Connect the receiver to a USB car charger and then charge up your mobile devices through the receiver's reversible USB charging port, which enables you to plug in your cable in any direction. This way, you never lose a charging port.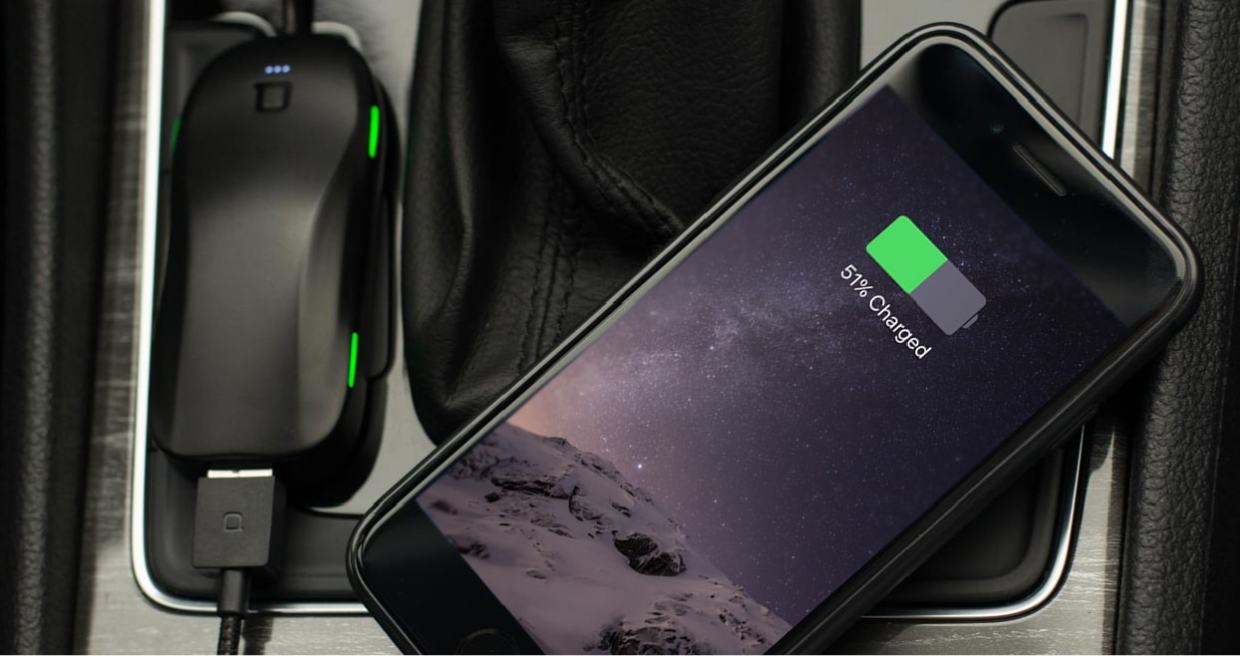 When compared to other products in the market, ZUS Smart Tire Safety Monitor not only offers more features but also at a steal of a price.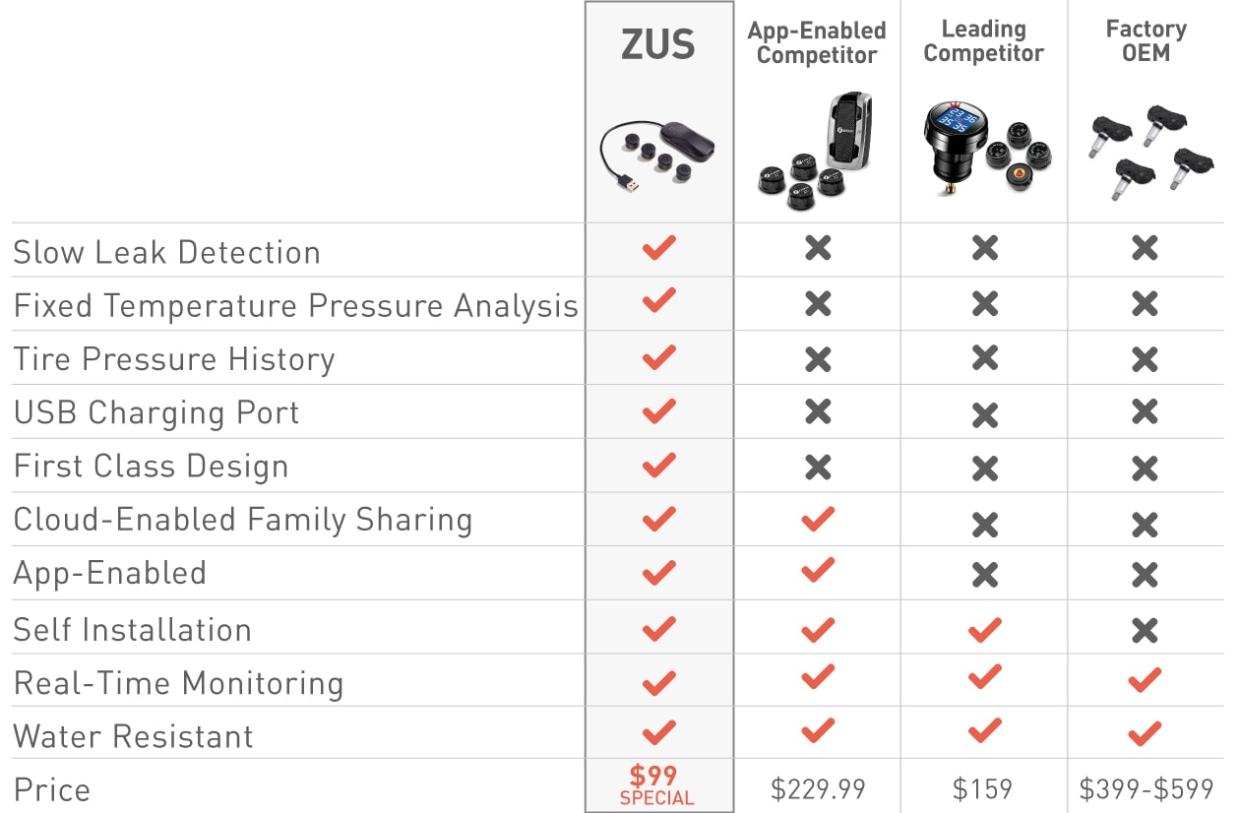 Next Generation German Sensor:


​










Manufacturing in Progress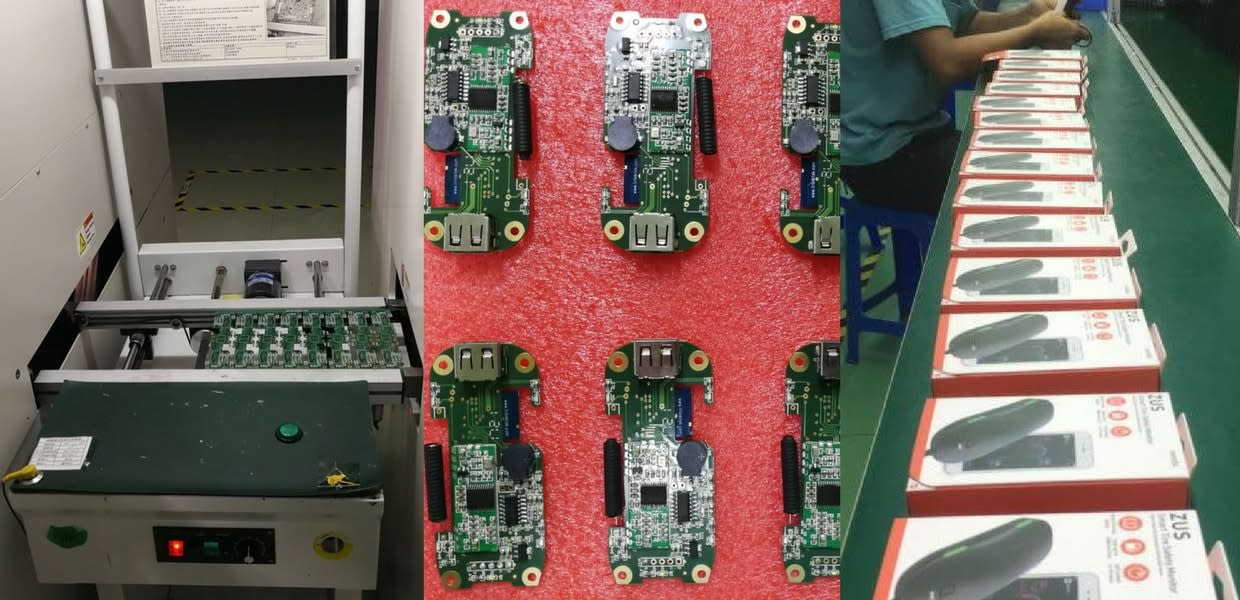 For our US backers, enjoy free US shipping on us. For our international backers, we're offering flat-rate shipping. Please note that if you're located overseas, you may be subject to import taxes, customs duties and fees (i.e. VAT/GST).



nonda is a smart hardware startup based in Silicon Valley. We're on a mission to provide app-enabled devices to improve the lives of people everywhere, including those of car drivers around the world.
User Ratings for Our Connected Car Products:

Our Design Awards

Just a Few of Our Media Awards


Will this work with my car?
The ZUS STSM will work on four-wheeled vehicles up to 19.6ft in length. Sensors compatible with most cars, but are not compatible with RVs, trailers, semi trucks or motorhomes.
Why order now?
By backing now, you'll get to own one of the very first ZUS Smart Tire Safety Monitors off the line plus exclusive access to prices only available during the Indiegogo campaign.
Is this theft-proof?
We've included an anti-theft locking system for free. The system will lock your sensor against others from unscrewing it. The anti-theft locking system comprises of the wrench and nuts that are included with the sensors. If you put the nut on the tire valve, put the sensor on the valve, and then unscrew the nut so that it presses up against the sensor you will not be able to unscrew the sensor after that. You will be able to remove nut and sensor only if you have the wrench in the correct size.
Do I have to pay VAT/GST?
Yes, customers are responsible for assuring the product can be lawfully imported to the destination country. The recipient is the importer of record and must comply with all laws and regulations of the destination country. The recipient of an international shipment may be subject to such import taxes, customs duties and fees, which are levied once a shipment reaches the recipient's country. Additional charges for customs clearance must be fulfilled by the recipient.
What is the difference between the ZUS Smart Tire Safety Monitor and traditional Tire Pressure Monitoring Systems (TPMS)?
As opposed to traditional TPMS products, we employ the most advanced sensors that can detect not only pressure but also temperature. Also, our proprietary AccurateTemp Algorithm is able to detect hard-to-notice slow leaks and reveal safety issues about your tires directly on your smartphone.
By law all cars are required to have a TPMS installed, why do I need this product?
Yes, by law all car manufacturers have to equip their cars with a TPMS system. However, most car manufacturers get around this rule by adding a cheap indirect TPMS system in their cars. The problem for indirect systems are: 1) it doesn't show you individual tire pressure. 2) it only alerts you when something goes wrong with your tire, but it doesn't tell you exactly what the problem is and which tire. 3) It only works for fast leaks and does not show the slow leaks coming from your tires. You can learn more about indirect TPMS by reading
here
.
ZUS STSM is a great upgrade from cheap and inadequate indirect TPMS systems. If your car already has a TPMS installed that tells you exactly which tire is underinflated, you won't need an upgrade to ZUS STSM. However, a lot of users with this type of pre-installed TPMS still get the ZUS Smart Tire Safety Monitor so that they can take it on-the-go in case they ever need it for another car (i.e. vacation car rental).
What devices is the app compatible with?
The app is compatible with iPhone/iPad/iPod touch with iOS 8 or later and Android 4.3 or later with Bluetooth 4.0 or newer.
What payment options do I have?
You can pay via credit card. Select a perk and you'll see the available payment methods at checkout.
How are your next generation German sensors different from other sensors on the market?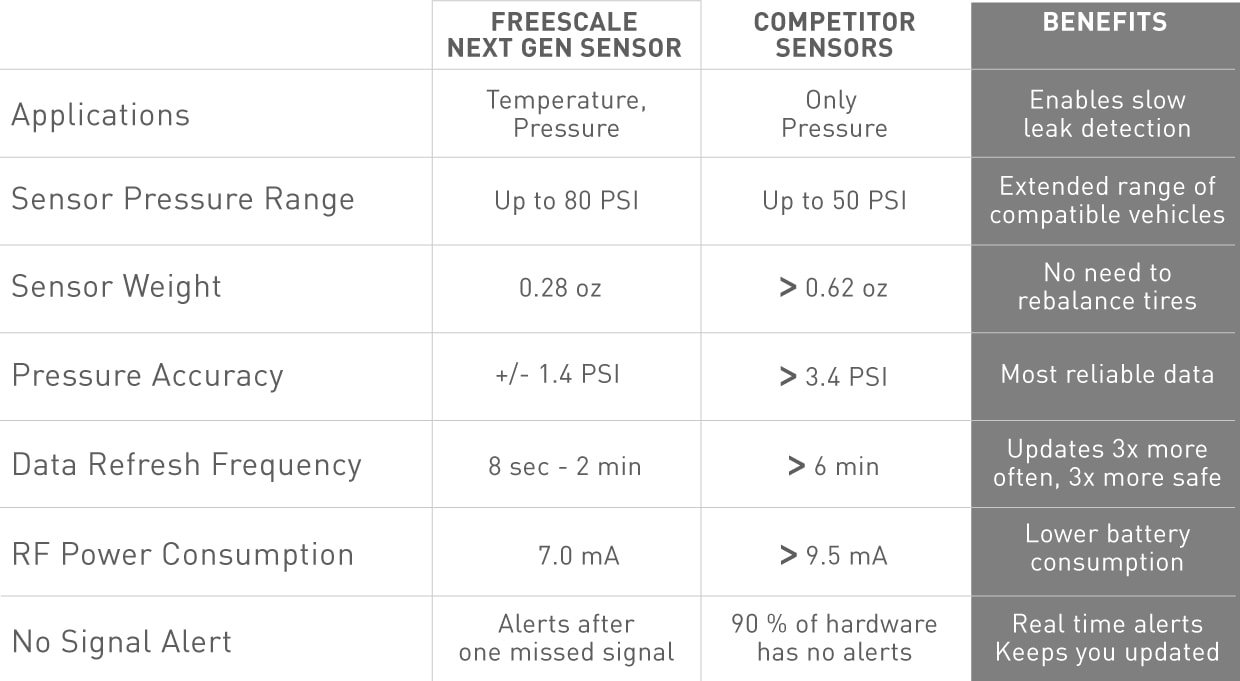 What are the risks & challenges of getting the device today?
There are risks with production at every step of the way, but luckily for you, we've done all the hard work of getting a product through the tooling process and getting ready for scale. We are using Indiegogo as a way to validate our product. All of the numbers are real, and the backers are real. We want your help to keep us and our team accountable at every step of the way. Now, we just want your help to scale the production process and get all units ready to ship. If there is anything you need to change or update, just reach out to us!